Dover Audiology
Dover Audiology was opened by Chris Clukey in 2004 providing local audiology services based in central maine. It's been a success with great results for people seeking relief from hearing loss.
We offer hearing evaluations, hearing aid repair, hearing aid fittings, rehabilitation, tinnitus management and more. Be sure to check out our services page to learn more about what we have to offer.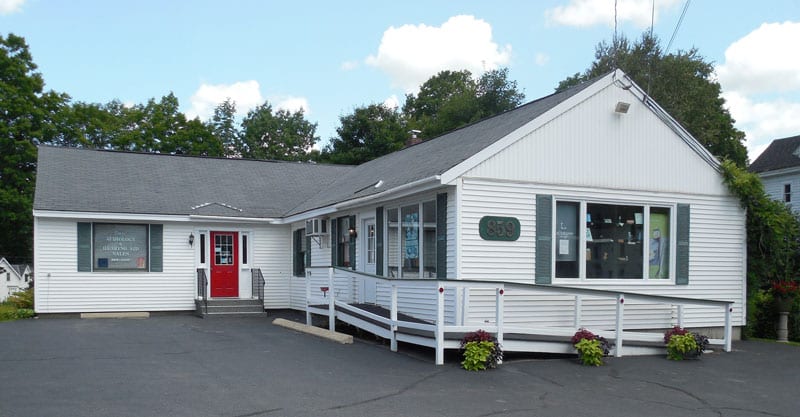 We're located in the heart of beautiful Dover-Foxcroft, Maine. Our building is white with wheel chair access from the front. The main entrance to the office is through the red door.
Phone: 207 564 3337
Fax: 207 564 7085
Email: clukey321@aol.com
9 to 5, Monday through Thursday.
Can't make it during those times? Call us about scheduling an appointment after hours or on Saturday.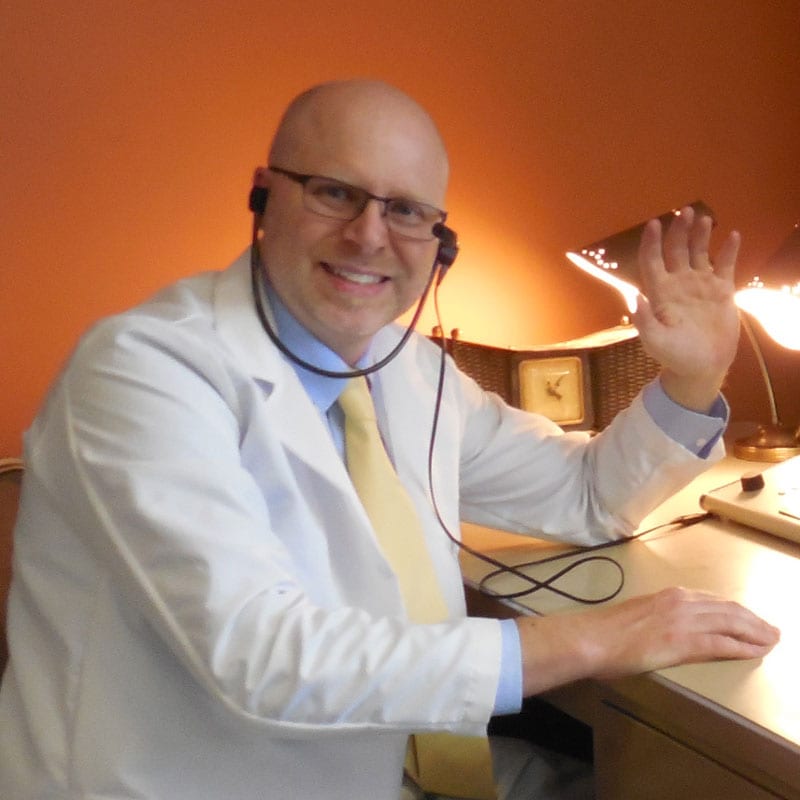 Chris Clukey, MA CCC-A
I'm originally from the Dover-Foxcroft area. I grew up on a farm outside of town. I've travelled all over the world. One of my favorite things to do is practice my Arabic since I sometimes study abroad, mostly in Jordan and Syria.
I graduated from the University of Memphis in 1999 from the School of Speech Pathology and Audiology. I was named the most outstanding student of my class, and only 8 students are chosen to attend out of the many who applied.
I've worked in the V.A.M.C. in Memphis and as a dispensing audiologist in New Brunswick, Canada where I served people of the Canadian maritimes and Newfoundlanders, perhaps the greatest people on earth!
Why work with Chris?
I've always been curious about the world, and it's been an adventure trying to find out all about it. I've always been curious about people too. Everyone has a life and a story to tell. I'm very interested in my patient's lives and how I can help them with their hearing. I try to be welcoming and funny but serious when I need to. I never make you feel like understanding your hearing is above you. I truly want to help you hear better, and I want to know about you!
Since settling in Dover-Foxcroft, I've worked with the local hospital board and with the local housing authority, and I'm always seeking knowledge about new hearing aid technology and current innovations.
Testimonials
Happy Patients
"Very knowledgeable and accommodating. Never was rushed for time and offered added advice to make the whole experience a true success. Thank you Chris for all you have done to make my hearing so much better!"
–Martine Young
"I couldn't have asked for better service, and now I can hear perfectly."
-Lori Anderson, Dover
"I am amazed by the little things that I now can hear such as the ticking of a battery operated clock in the kitchen – I didn't know it made any noise."
–Cornell McLellan
"Friendly, professional, and and amazing person. He was very knowledgeable about my hearing, what I needed, and why."
–Wendy Graves
"My husband Dick goes to Chris and he is very happy with the service that he gets from him. He is very accommodating. "
–Janet Sylvester
"GREAT! THE BEST!"
–Henry Babcock
Get in touch
If you have questions regarding any of our services or would like to schedule an appointment, fill out the form below and someone from our office will contact you at our earliest convenience.
Free online hearing screening
Take your hearing seriously! Complete our quick survey to assess your hearing health needs today!